KOJIMA PRODUCTIONS has partnered with luxury London designer and tailor to the stars, Gresham Blake, on a DEATH STRANDING inspired unisex clothing line, now available to purchase at the Official Kojima Productions Store. 
The new range, inspired by DEATH STRANDING's rich design aesthetic, was released this week and has been curated by Gresham Blake, a London based fashion designer who has worked with celebrities including Johnny Depp, Davina McCall, and Steve Coogan. 
To celebrate the collection, KOJIMA PRODUCTIONS sat down with Gresham to discuss the journey of the collection and understand more about his inspiration.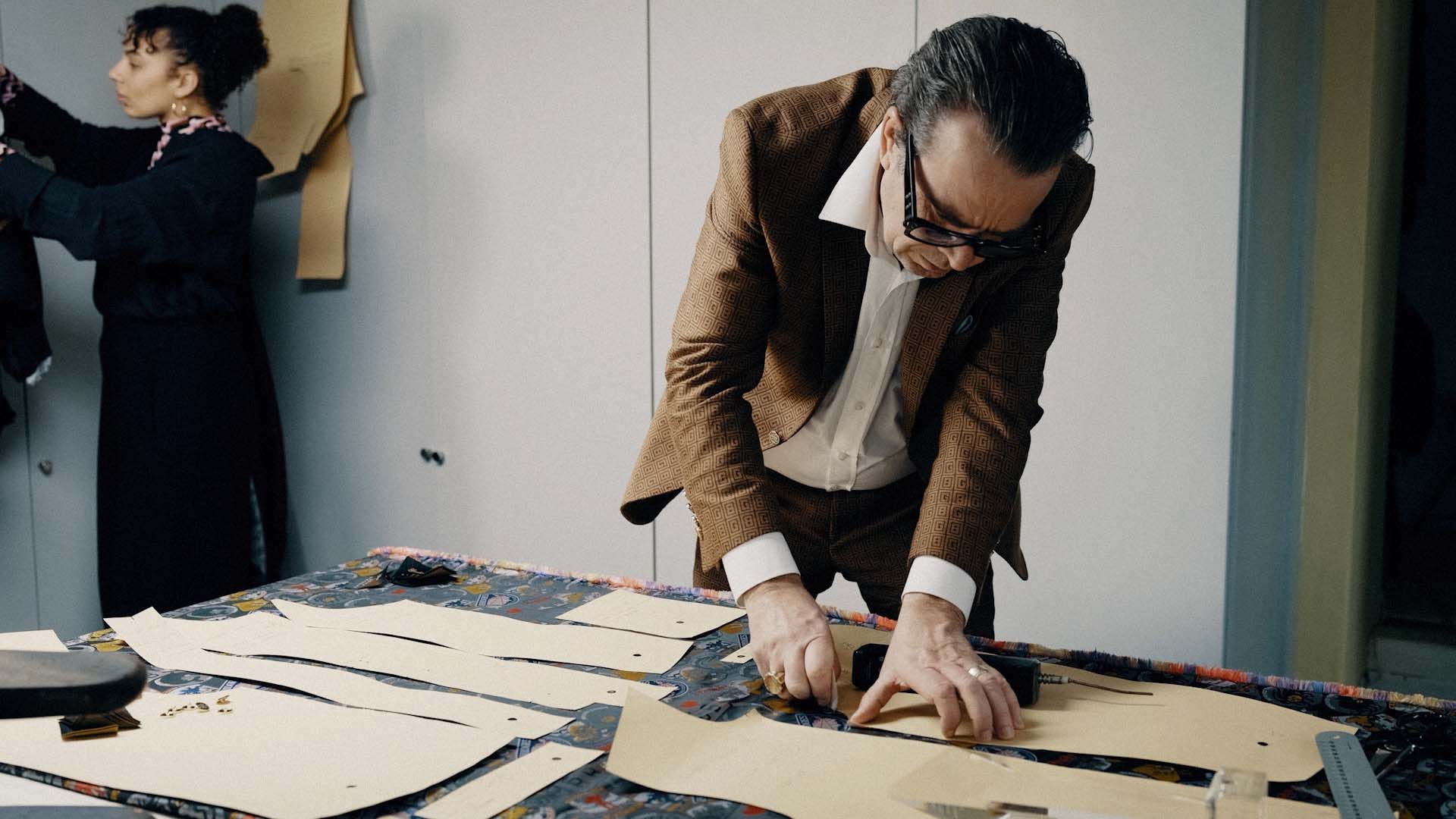 ------- Q and A -------
Take us back to the beginning of the collaboration, what were the first discussions like?  
When we first heard of the opportunity to collaborate with such a pioneering game designer we were very excited. We knew that this would be a great opportunity to get involved in an industry that we had never been a part of before. 
The first discussions were filled with enthusiasm as we discussed how we could work together to create something that was a bit different than either one of us had done before. We outlined our ideas and shared our vision for the project, it was clear that this collaboration was going to be something special. 
What were your initial thoughts when you had first heard about DEATH STRANDING as a game concept? What was going through your mind at that time? 
Death Stranding is gaming innovation at its finest. The marriage between film and game is demonstrated seamlessly in Death Stranding and is a world away from the 2-dimensional games that I would play in the arcade like 'Space Invaders', 'Defender' and 'The Phoenix' (showing my age!). An intriguing concept combined with such originality creates a force to be reckoned with in the gaming world. I am all about challenging the norms within an industry so to have the opportunity to collaborate with such a trailblazer in the gaming world is an honour.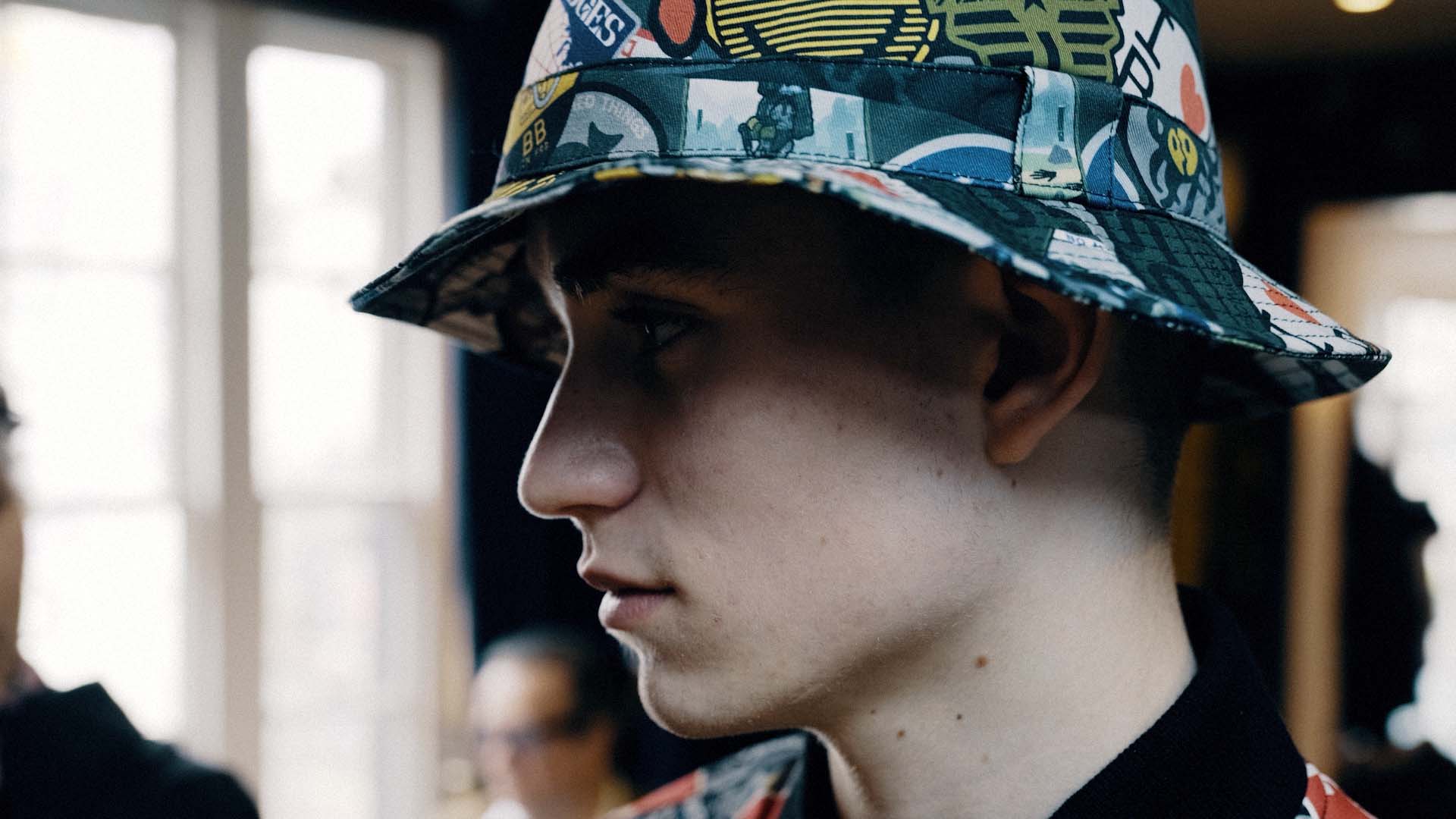 How did the design of the collection come to fruition? What were your inspirations?  
The whole team loved the concept and being an open world game there was a multitude of resources to pull design inspiration from. "Easter eggs" are such a massive part of gaming for the fans and as this collection is ultimately for the fans why not incorporate all these easter eggs from the game into our Gresham Blake x Kojima Productions signature print. From "Beached Things" to "Bridges", you will find this collection is as rich in content as it is in colour.  
What item of the collection are you most excited about?  
For us, the jacquard jackets. With the vast colour palette, we endeavoured to incorporate into the signature jacquard weave we had to work closely with our workshops and develop new weaving techniques to make sure that our vision manifested to reality. The tracksuits are exciting too as we imagine these are going to be a popular piece (the perfect gaming attire we think) and we can't wait to see how everyone will be styling theirs! 
What was your reaction to Hideo Kojima wearing one of the pieces at the most recent, The Game Awards show, and him being named as "one of the best dressed" by multiple publications?  
AMAZING! He looked incredible! He wore the jacket so well and was so humbling to see first-hand the public's reaction to our creation. When I saw the video footage of him coming out stage it truly hit home and what a big deal he is, I was proud to be able to share this with colleagues, friends and family.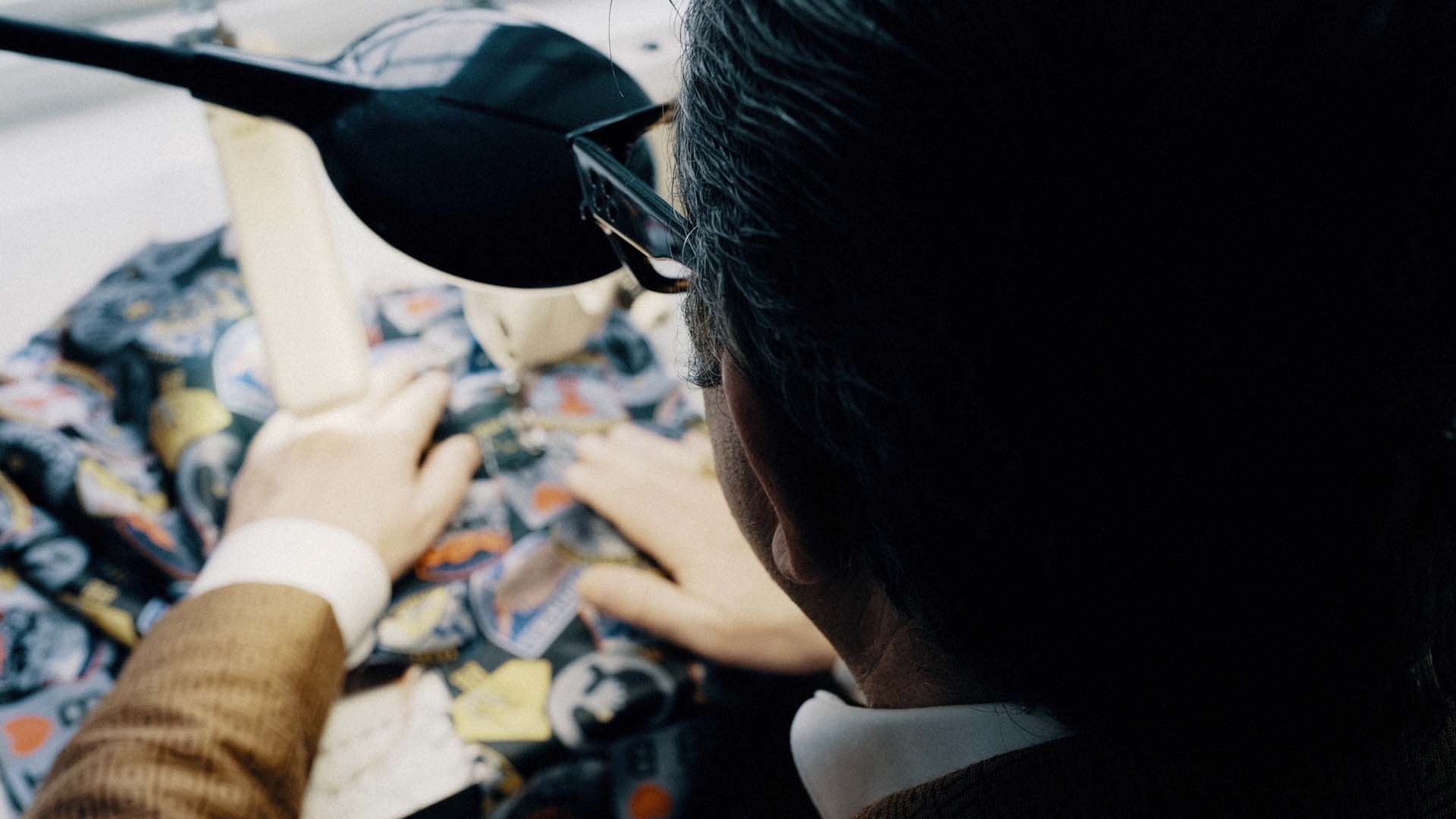 Are you an avid gamer? If so, what are some of your favourite games?  
Not as such, but I can appreciate the meticulous craftmanship that goes into creating these works of art. Don't know how you guys do it! However, am really looking forward to getting into Death Stranding so that I am adequately prepped for the launch of DS2. 
There is a growing trend around fashion and gaming partnerships, why do you think there is consumer appetite for these sorts of collaborations?  
Self-expression. In fashion, the most forward-thinking people wear what they love and if you love gaming then more often than not, this will feed into your personal style too. It's the new age band t-shirt! This is amplified further by fashion technology and the rise of the metaverse.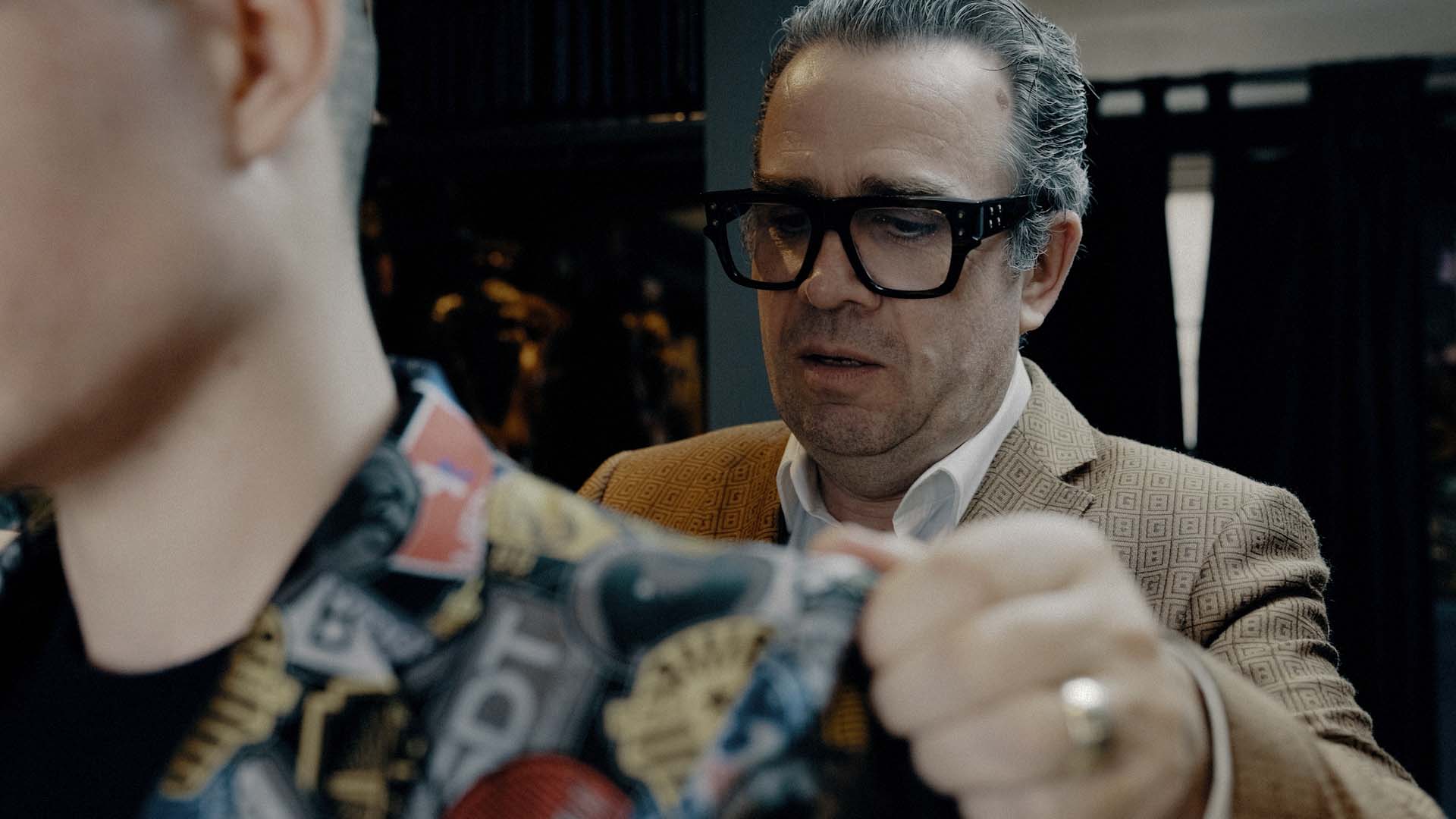 For those aspiring to enter the fashion world, what is one piece of advice you would give them?  
Design for yourself. This will help you believe in your product and that way you already have at least one customer! It's great to be a walking advert for your own designs. I have literally sold the shirt off my own back.  
Make sure to create your own ideas, so you become a leader, not a follower. And remember, it's good to glance at what other people are doing but do not stare at it. 
--------
ABOUT GRESHAM BLAKE 
Gresham Blake launched his bespoke menswear and clothing company in 1999 from a workshop in Brighton. With the aim to create the finest modern tailoring, shirts, and accessories. He has since opened a store in Shoreditch, London. 
Playing with stereotypes of 'Britishness' such as floral designs and witty bespoke linings, Gresham Blake brings suiting into the realm of fashion with playful touches of detail.  
Gresham Blake has many well-known clients as a diverse as Johnny Depp, Davina McCall, and Steve Coogan. His business-to-business portfolio includes The Savoy Hotel, Swingers and Hard Rock Hotel and Casinos. 
"For too long tailoring has been thought of as an elitist and, frankly, a bit stuffy. We want to make it accessible, friendlier – Whether you're a businessman or woman, banker or builder" – Gresham Blake.  
Shop Men's Clothing & Accessories Online at Gresham Blake 
ABOUT DEATH STRANDING 
Developed by KOJIMA PRODUCTIONS, DEATH STRANDING was the studio's first developed title, originally released by Sony Interactive Entertainment for the PlayStation®4 on November 8th, 2019 and by 505 Games for PC on July 14th, 2020. The DIRECTOR'S CUT launched on September 24th, 2021, enhancing the DEATH STRANDING experience by offering players more character action, expanded areas, extended storylines through new missions and a unique Social Strand System that enables players to stay connected with each other around the globe through in-game actions, including donating valuable resources to rebuild structures. The DIRECTOR'S CUT is the definitive experience and is currently available on PlayStation®5 and PC. 
--------
DEATH STRANDING: 
https://www.kojimaproductions.jp/en/death-stranding-ps4