KOJIMA PRODUCTIONS has partnered with luxury London designer and tailor to the stars, Gresham Blake on a DEATH STRANDING inspired, unisex clothing line, now available to purchase.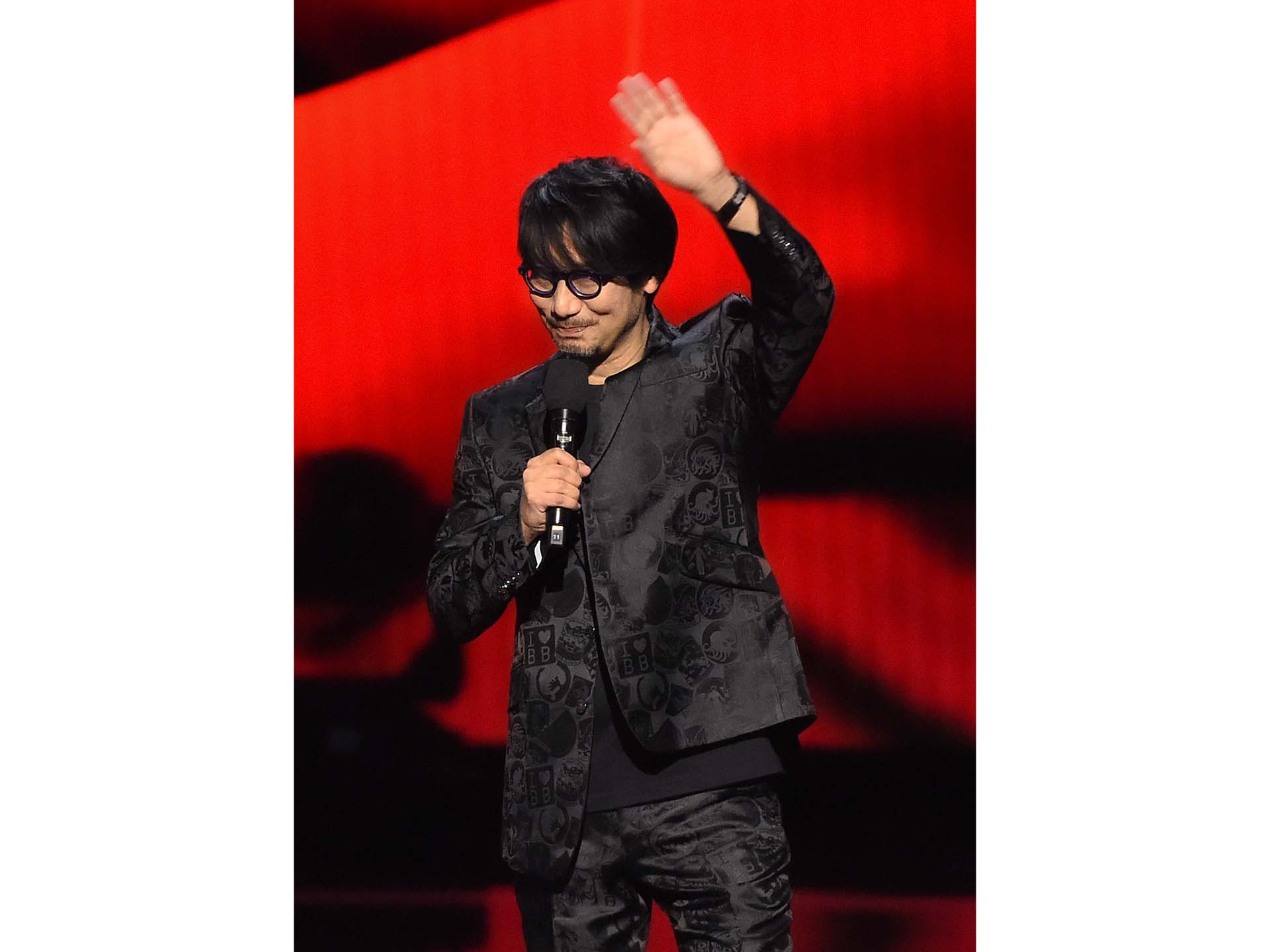 Eagle eyed fans may have caught a sneak peak of the collection at The Game Awards, where world-renowned game creator and founder of KOJIMA PRODUCTIONS Hideo Kojima wore the hero of the collection - the Death Stranding silk jacket - whilst delivering the world premiere of the DS2 trailer. 
The new, made to order range draws inspiration from DEATH STRANDING's rich design aesthetic. The collection has been curated by Gresham Blake, a design led tailor that specialises in creating bespoke, made-to-measure luxury clothing. The range encapsulates the game through unique imagery and vibrant patterns, each product is offered in monochrome or a coloured style.  
Pricing information available at Official Kojima Productions Store, the collection includes: 
Gresham Blake x Death Stranding Tracksuit (image below)  
Gresham Blake x Death Stranding Bucket Hat (image below)  
Gresham Blake x Death Stranding Jacket (Silk)  
Gresham Blake x Death Stranding Jacket (Micro Poly)  
Gresham Blake x Death Stranding Bomber Jacket (image below)  
Gresham Blake x Death Stranding Shirt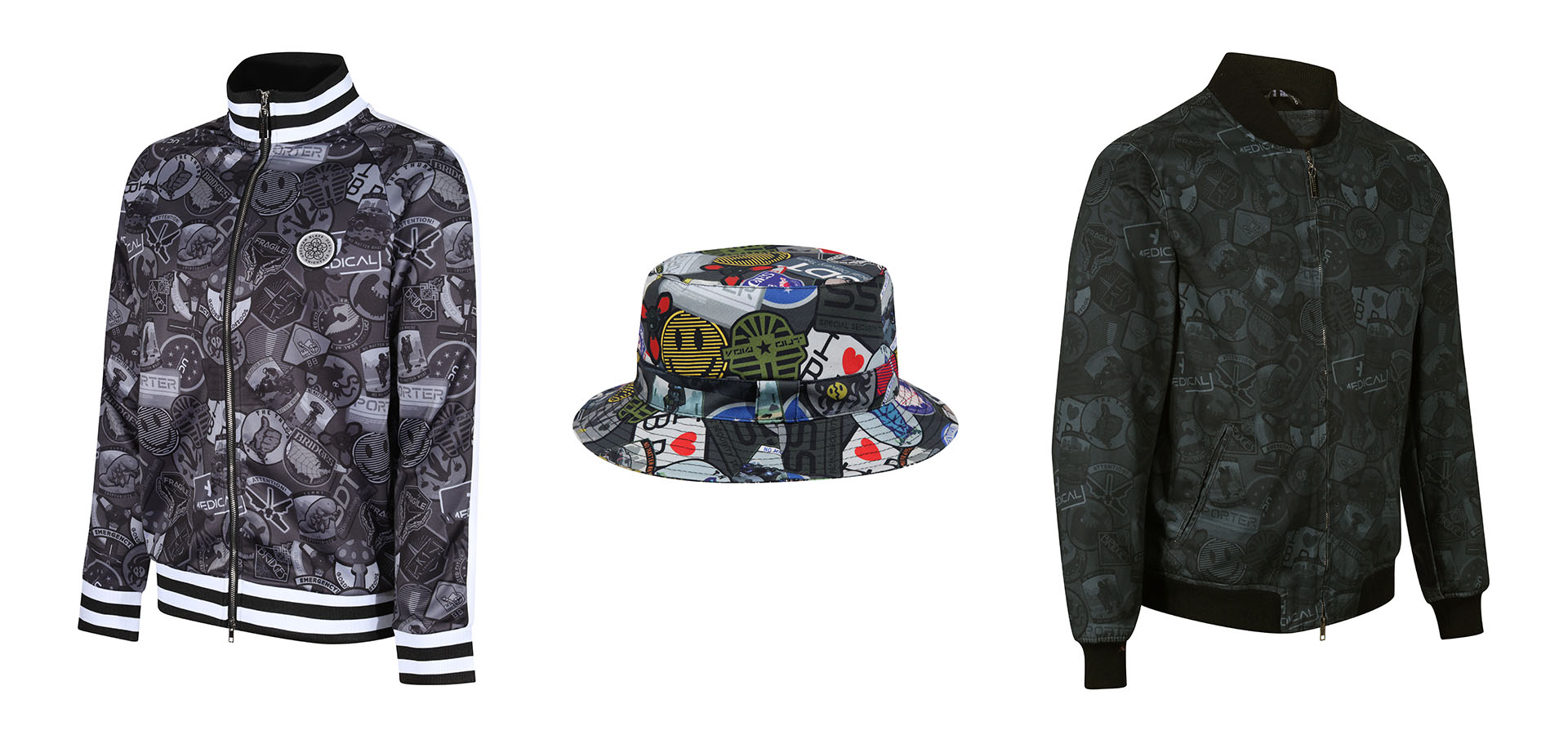 (Photo)「Gresham Blake x Death Stranding Tracksuit」「Gresham Blake x Death Stranding Bucket Hat」「Gresham Blake x Death Stranding Bomber Jacket」 
"Death Stranding has inspired porters around the globe through its thought-provoking storytelling, amazing cast and unique gameplay," said Jay Boor, Senior Director of Marketing and Communications at Kojima Productions. "We continue to be humbled by the passion shown from our player community and now we are excited to offer them a new way to engage with the franchise through the launch of a bespoke fashion line that pays homage to the game." 
Gresham Blake commented: "Working alongside Kojima Productions on this collaboration has been an incredible opportunity to delve into a space we haven't explored yet. The endless creativity that goes into game design provided the freedom to have fun with a collection that is an otherworldly take on our usual tailoring. Bold patterns and vibrant fabrics alongside the monochrome equivalent are a deliberate juxtaposition mirroring the light and dark of the plot lines that are delivered with such poignance throughout Death Stranding's storyline." 
ABOUT GRESHAM BLAKE 
Gresham Blake launched his bespoke menswear and clothing company in 1999 from a workshop in Brighton. With the aim to create the finest modern tailoring, shirts, and accessories. He has since opened a store in Shoreditch, London. 
Playing with stereotypes of 'Britishness' such as floral designs and witty bespoke linings, Gresham Blake brings suiting into the realm of fashion with playful touches of detail.  
Gresham Blake has many well-known clients as a diverse as Johnny Depp, Davina McCall, and Steve Coogan. His business-to-business portfolio includes The Savoy Hotel, Swingers and Hard Rock Hotel and Casinos. 
"For too long tailoring has been thought of as an elitist and, frankly, a bit stuffy. We want to make it accessible, friendlier – Whether you're a businessman or woman, banker or builder" – Gresham Blake.  
Shop Men's Clothing & Accessories Online at Gresham Blake 
ABOUT DEATH STRANDING 
Developed by KOJIMA PRODUCTIONS, DEATH STRANDING was the studio's first developed title, originally released by Sony Interactive Entertainment for the PlayStation®4 on November 8th, 2019 and by 505 Games for PC on July 14th, 2020. The DIRECTOR'S CUT launched on September 24th, 2021, enhancing the DEATH STRANDING experience by offering players more character action, expanded areas, extended storylines through new missions and a unique Social Strand System that enables players to stay connected with each other around the globe through in-game actions, including donating valuable resources to rebuild structures. The DIRECTOR'S CUT is the definitive experience and is currently available on PlayStation®5 and PC. 
Back to news